How to become an IT Manager
An IT manager is someone who is responsible for the overall performance of a company's electronic networks and leads the IT department in fulfilling the organization's information systems requirements. Focusing on a company's in-house computer networks may involve selecting the hardware and software that is needed for the network, updating internal servers, or looking at other electronic support systems that can improve worker's productivity. IT managers are information technology professionals who plan, direct and oversee activities dealing with a company's computer and information systems.  Managing IT team members, assisting in performance evaluation and offering guidance for advancement within the company.
What does an IT Manager do?
Most IT managers are fully trained and capable of handling any IT task; from evaluating new hardware, to assisting, to running cables for the creation of new work areas.
An IT manager often recruits and trains system administrators, computer programmers, and database administrators. By consulting with upper-management, an IT manager can determine the organization's IT needs and can then lead their staff in a specific and strategic project. These projects typically adhere to a designated budget and timeline.
The exact scope of an IT manager's responsibilities varies from one setting to another. In some companies, the focus is strictly on computer networks. At other companies, the focus may be on the creation or upgrade of telephone systems and other electronic support systems connected with the company operation. Along with helping to establish the overall structure of the company network, an IT manager would also oversee the routine maintenance of the system. This would mean regular testing to ensure that all components are functioning at maximum efficiency.
IT Management Skills:
Attract, motivate, coach and develop team members for high performance
Communicate, present, and speak senior management language
Influence, build relationships, navigate politics, negotiate, manage conflicts
Understand strategy, business functions, decision-making and workflow
Budget, forecast, manage cash flow, understand financial statements
Plan and manage successful projects, manage risks, costs, time and project teams.
What is the workplace of an IT Manager like?
IT managers are typically located onsite for the companies they work for, although a few work remotely. Even though most IT managers are able to execute the various jobs of the workers they supervise, they are more likely to be caught in a meeting room than a server room. Working overtime is common in this field. IT managers are responsible for coordinating, planning, and leading computer-related activities in an organization. They help determine the IT needs of an organization and are responsible for implementing computer systems to fulfill the organization's information systems requirements.
IT Manager Responsibilities
Responsibilities
Manage information technology and computer systems.
Plan, organize, control and evaluate IT and electronic data operations.
Manage IT staff by recruiting, training and coaching employees, communicating job expectations and appraising their performance.
What degree is needed for IT manager?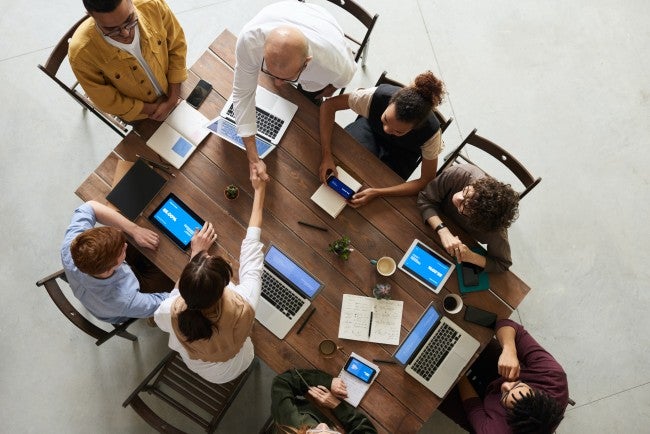 There are several directions one can take to pursuing a career as an Information Technology (IT) Manager. Some start careers as entry-level computer support specialists or analysts who enjoy the opportunity of troubleshooting and problem solving technical issues. Some technically-minded business students see the high salary and job security benefits of IT Management and begin to make a plan for a position in the fast-paced career field. Still others are drawn to the challenges and complexities involved in managing people and building software and technical infrastructure within an organization. IT managers typically hold a bachelor's degree in computer or information science, but many companies and organizations also graduate degrees for their IT Management hires, such as an online Master's in IT Management or an MBA. No matter what may bring you to consider a career as an IT Manager, there are some incredible degree programs across the country which will equip you for this field.
In addition to some level of technical experience, IT managers are required to have at least a bachelor's degree education in IT, preferably with well-rounded major such as computer science, information technology or management information systems. 
How do I get started as an IT manager?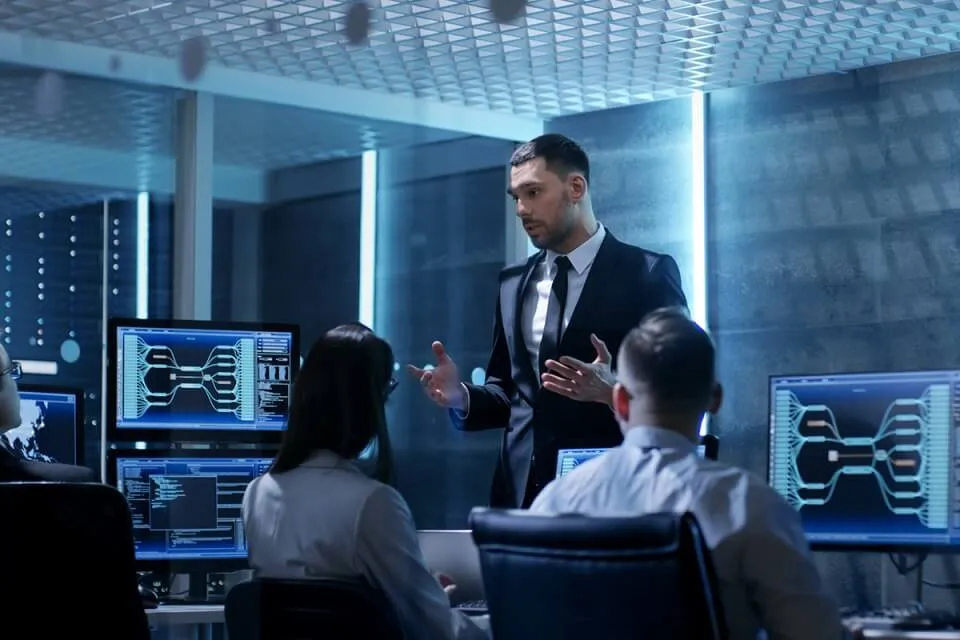 Complete your high school diploma. The first step towards a career as an IT manager is completing high school.
Earn a bachelor's degree.
Find entry-level employment.
Develop leadership skills.
Consider a master's degree.
Obtain certifications.
Apply for promotions.
How to become an IT Manager
Complete a bachelor degree in computer science, information technology, IT project management, or a related field.
Complete an internship.
Gain experience in the IT field.
Work as an IT Project Manager.
Many aspiring IT Managers supplement their computer training with an MBA degree.
How do you grow as an IT manager?
Here are a few tips to help you grow your new managers:
Acknowledge the switch. Most likely, you've just taken your highest achiever and promoted him or her to a manager.
Be patient. Learning how to manage other people can be tough for first-timers.
Cultivate a community.
Fill their tank.
Paint a picture of success.
7 Strategies to Build A Successful Career
Identify with Your Goals. Before even considering following a career route, you must get to know yourself. …
Build a Professional Resume.
Become Aware of Your Strengths.
Assume Full Responsibility for Your Life.
Always Raise Your Standards.
Brand Yourself.
Network — A LOT.
Conclusion.